On the other side of the fence
Lining the wire fence that encloses N.C. State's football practice fields in Raleigh, N.C. is a long row of trees and bushes. On the other side of the fence, is a small incline leading down to freshly cut grass where the Pack practices. If you happen to be driving around the PNC Arena or around that area for whatever reason, you can catch a glimpse of the coach's tower, and maybe some...
Ending up in Indy
Indianapolis: Home of NASCAR's biggest, Peyton Manning's memories, the Sweet 16, and now, me.  This past year has been an adventure that I wouldn't trade for anything. I've studied in Italy, waitressed by the North Carolina coast, finished my last semester at Clemson, moved back to where it all started (Raleigh), and tomorrow, I'll load the trailblazer and move to...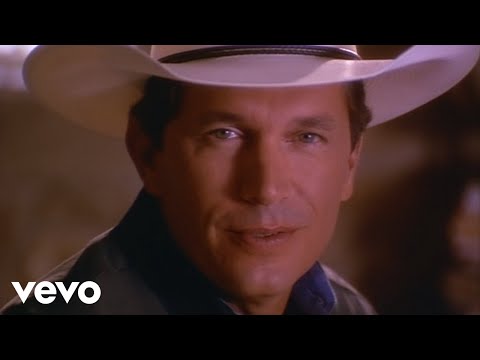 Don't give up, don't ever give up
My grandfather was hospitalized at Durham Regional this week after he had a stroke. Combined with his preconditioned dementia, Ganddaddy will be seeing Heaven soon. But, last night my brother and I went to visit him. I brought Jimmy V's autobiography: "Valvano: They gave me a lifetime contract, and then they declared me dead" to read because he hadn't been able to speak the...
"Only in the measure that men who value such...
Today in 1941 Pearl Harbor was attacked by Japan. 2,402 Americans were killed. All eight U.S. Navy battleships were damaged and four were sunk. The following day America declared war on Japan.  This past February on a beautiful Tuscan hill in the countryside, all was quiet and serene. Thousands of miles away from home, I have never felt more proud to be American. That day I took the bus a few...
College Athletes Aren't Professionals
The idea that college football and basketball players should receive anything other than a free education amuses me. This is not an argument about having respect for college athletes and what they do for universities. I look up to athletes so much for what they achieve on the field. That's why my dream is to make a living reporting on their accomplishments. My life is dedicated to sports....
Carolina, you keep callin' me home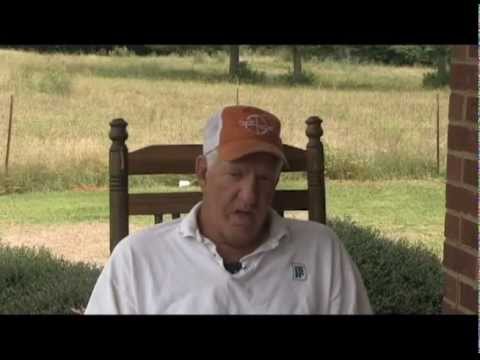 Three Cool Things on a Tuesday
Military Appreciation Clemson Style ClemsonLIFE Student David Saville  Middle School is Basketball's Fiercest Battleground "Do not conform to the pattern of this world, but be transformed by the renewing of your mind." Romans 12:2 Roommate in Italy from Boston visited this weekend. She's such a big inspiration to me!
A Conclusion
I'm working on an essay for COMM 495. Guidelines: (1) conceptualize connections between creativity, communication, and ethics, and (2) advocate for a way to people to respond to this conception… I chose recruiting. Here's the final paragraph. Florida State coach Jimbo Fisher once said honesty, time, and relationships are the most important items of recruiting. I argue the most...
"Everything you do in life, you should be humble enough to prepare for." - Blake Smith, Attorney  Blue & Green Diamond Condos, Collins Ave, Miami Beach
On the 7th day, God said, 'Let there be light'
It's a dreary Monday, so I'm naturally thinking where else (besides class) I'd like to be right now. These pictures (near and far) are some of the places I've been to in the past year, and they're all my favorite places in the world to be. Traveling is addicting once you get started. Next I want to travel to Ireland, Salzberg, Paris, Budapest, and Istanbul. Tirano,...
An email from Samantha Steele
Here's an email she sent me and few others a couple months ago. I'll let it speak for itself, but she is so great. I could/should read it every day.  ———————————————————————————————— "But recall...
Slow and steady wins the race
Through two games, Buffalo running back C.J. Spiller has put up 292 rushing yards and is averaging over 10 yards per carry. His three touchdowns in 2012 are already just one shy of the total number he had in 2011. He's had two runs of 40 plus yards and four runs of 20 plus yards.  … But Chan should trade him, right? Spiller was actually on the end of my first-ever interview question....
I'm gonna do a post on my favorites books one of these days. Favorites off the bat The Fountainhead Bullpen Gospels Play Their Hearts Out Catcher in the Rye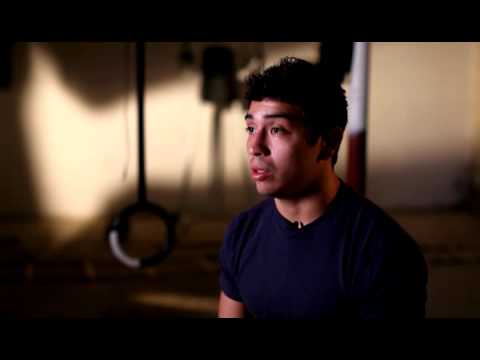 News & Notes from ACC Media Days
A few observations from the Grandover Resort in Greensboro - The most impressive interview had to be UNC quarterback Bryn Renner. He seemed focused and sold by what new head coach Larry Fedora is bringing to the table. Renner said as a quarterback, he's really stepped into his leadership role, and is "making this offense his own." - Mike Glennon called FSU's defense...
The Chosen One, the Hated One, all in One
He was 25 when he had "The Decision" on live television. Yeah, that was stupid and over the top and unnecessary. Yeah, he should have called the owner of the Cavs, Dan Gilbert, and explained his hunger, his pursuit for a championship. He didn't get a DUI. He didn't carry a gun into a nightclub. He didn't endorse dog-fighting. He didn't even criticize Tim...
"If you're ever lucky enough to live at the beach,...
Snapshots of summer 2012 spent at Holden Beach, NC
The Coolest Class I'll Ever Take in College
Here at Clemson there are classes called Creative Inquiries. They're not really classes, rather you earn credit for assisting a professor in a certain endeavor. I only need 14 hours to graduate, but this seemed like an opportunity I couldn't pass up. I'll let you read the syllabus and learn for yourself why this is the coolest class I'll ever take in college.  MGT...
2 Timothy 4: 1-8
Beloved: I charge you in the presence of God and of Christ Jesus, who will judge the living and the dead, and by his appearing and his kingly power: proclaim the word; be persistent whether it is convenient or inconvenient; convince, reprimand, encourage through all patience and teaching. For the time will come when people will not tolerate sound doctrine but, following their own desires and...
Q & A
An interview with Clemson's Communication Studies department Q: Recruiting has almost become a sport of its own in past years. Why is that? A: People like to compete. Recruiting is another way to compete to be the best of the best. Some people think that it's overrated, and stars don't matter. In some aspects, there's truth to that. But think about it, diamonds in the rough don't come along...
"Get a goodnight's sleep. Get up in the morning early and get a workout in, get to the office real quick, hopefully before anyone else, and have a few minutes to reflect, think about the day – what you'd like to accomplish that day. That's pretty much the way it is every day here in Indianapolis and really at home as well." - Tom Coughlin on how he would handle his emotions in the days leading up...
Missin' my spring time runs in Death Valley… #Killercalves #STEEPbleachers But lovin' this…! Italy's coastlines are beautiful! "There is nothing better than the fear of the LORD, nothing sweeter than obeying the commandments of the LORD." - Eccl 23:27b
A Perfect Day
Spring is in full swing! The weather in Florence couldn't be more beautiful. Today was my first full day back since being away last week for spring break. And how good it is to be back! Today was also the celebration of the Solemnity of the Annunciation, and (for me) Consecration Day. The Annunciation is when the angel Gabriel came to Mary and told her she was going to give birth to the...
"If anyone wishes to come after Me, he must deny...
"Even now, says the Lord, return to me with your whole heart, with fasting, and weeping, and mourning." - Joel 2:12 I'm so excited that I will have the opportunity to celebrate this year's Lenten season in Italy! Lent couldn't come at a better time than right now, and I'm fully ready to embrace these next 40 days.  This Lent, I'm praying St. Louis de...
Catch Me on Collins
Collins Avenue is my favorite place in the world. Staying on Millionaire's Row last week for the Orange Bowl, I knew I was meant to live there. Well, maybe not necessarily Millionaire's Row (41st Street off I-95 to 62nd Street) but at least somewhere on Collins Avenue, Miami Beach. I stayed with such a generous friend who lives in the Blue Tower at the Blue and Green Diamond Condos. Amazing. ...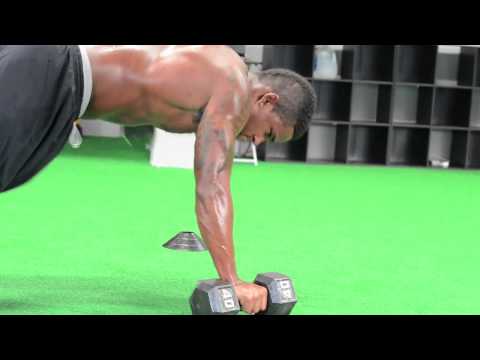 The Best Things in Life Aren't Things
Tonight is my last night home in Raleigh before I head back to Clemson for a new semester and the start of my junior year. This time of year is always a bittersweet feeling, and a time that reminds me how lucky I am to have both such a great family and the opportunity to pursue what I love. I'm also reminded that amidst change, life's simple pleasures always matter.   No matter how...
THE LOCKOUT SAGA: OWNERS VS. PLAYERS, Who's Right...
I need football in my life as much as the next girl. Uhhh,  guy.  I love the NFL. I love the players. I love their personalities and I love their passion and respect for the game. I want to see the perfect screen pass being executed, the Big Tuna rebuilding an organization, Dallas on Thanksgiving, Al Davis sayin', 'Just win, baby!' and Pete Carroll instilling his philosophy of "Always Compete" in...
More than a Cocktail Party
It's one of the coolest tickets in college sports, where you know to predict the unpredictable, and a sure bet to stir up controversy. There is something about the men's ACC basketball tournament that's pretty unique. If you've ever attended the tournament, you know what I'm talking about. The 2011 tournament this past weekend in Greensboro, N.C. was one for the books, and I feel...
"The master in the art of living makes little distinction between her work and..."
–
Heaven on Earth
An oldie… but a classic. Everyone should read. Rick Reilly is genius. http://sportsillustrated.cnn.com/vault/article/magazine/MAG1031019/index.htm "And on Sunday I'd watch the last group go through Amen Corner and then whip the seven-iron out of my pants leg and play number 12 right quick. So you go to jail. When they hear your story, you'll be out by 9 p.m."